Charlotte Morgan
Learning and Outreach Officer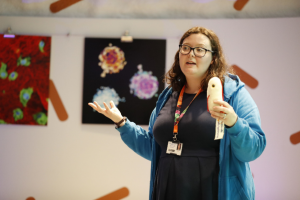 I deliver shows and workshops to visitors in addition to running our Youth Membership Scheme, facilitating opportunities for STEM Ambassadors to work with us, plus some other bits and bobs to support the team.
How long have you worked at Centre of the Cell?
Three and a half years now! I started as a part-time Explainer in 2016.
What is your favourite science fact?
That we share 50% of our DNA with a banana, 90% with a cat and 99.5% with our fellow human beings!
What is a fun fact about yourself?
I like to play Fortnite at the weekends but I'm not very good at it!
Which Centre of the Cell show is your favourite and why?
It's hard to choose but I'd have to say Gut Feeling because I'll never get tired of people's reaction when we make fake poo and show them the Bristol Stool Chart.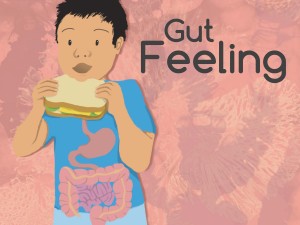 Charlotte studied Biology and has previously worked at the Science Museum.