Harry Yuen
Learning Assistant
I will be helping out with the Youth Membership Scheme and assisting with the many exciting science shows. I look forward to what this internship has in store for me!
When did you start at Centre of the Cell?
October 2022
What is your favourite science fact?
My favourite science fact is that tardigrades, microscopic 'water bears', are able to survive in outer space. They enter a cryptobiotic state to lower their metabolism, and expel water out from their bodies to withstand the harshest of conditions.
What is a fun fact about yourself?
I ran the London marathon.
Which part of Centre of the Cell excites you the most?
The Neuron and STEM Pods are such unique and exciting learning environments.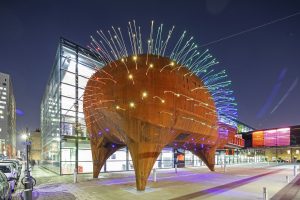 Harry is a 3rd year Biomedical Sciences undergraduate at Imperial College undertaking his final year placement project. His interests in science communication led him to take on the role of a Learning Assistant here at Centre of the Cell.