How did university change during the pandemic?
Ayesha Geekiyanage Don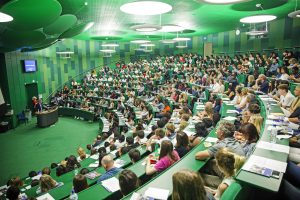 The COVID-19 pandemic has changed many things, so unsurprisingly, university is no exception. From pre-recorded lectures, to online open-book exams, universities, like many other organisations, have had to adapt.
In your education so far, you've probably already experienced some changes such as having to learn from home, so you'll already be familiar with some of the changes you might find at university. Each university will have differences in how they'll be adapting to the pandemic, so it's important to check with individual universities and courses too.
Some of the common changes that we've seen include:
Blended learning
Online open-book exams
More problem-based learning sessions
Blended Learning
Blended learning refers to the mixture of both in person and online sessions. Due to the continuously changing restrictions around the pandemic, this style of learning has become something used by most, if not all universities. It's probably something that you may have experienced yourself at school. More recently, we have seen a difference in the balance between online and in-person teaching, with more online teaching being used. Although online teaching is not for all, here are some ways that you can make the most of it:
Separate your work and relax spaces – many studies have shown that studying from the comfort of your bed, is not an effective method!
Make a timetable/routine that includes study periods, extracurricular activities and breaks
Get in contact with your peers and lecturers if you have any questions – it is very likely that you are not the only person with questions!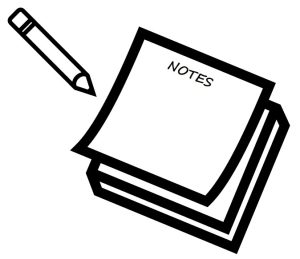 Online Open-Book Exams
During the pandemic, many universities have had to move to online examinations and some even adopted an open-book approach. This means that during the exam, you may have access to your revision notes and textbooks. However, to make the exams more challenging, the questions will not be based on recalling facts, but applying your knowledge to new unknown situations. This question style can be tricky for many, so it's important that during your revision, you are understanding the concepts well, and not simply remembering them. In addition, it's worth asking your lecturers for practice questions to get used to the new format and timing.
Problem-Based Learning Sessions
With an increase in online lectures, universities will aim to make any in-person teaching as effective as possible. This has meant that problem-based learning sessions have become more popular, where you will be discussing questions and scenarios that require you to apply your knowledge. Not only is this great practice for any open-book exams you may have, but also for the real working world. For example, medical students may have problem-based learning sessions involving deducing potential conditions when given information on the symptoms experienced by a patient. For any problem-based learning session, make sure you make the most of these sessions, by coming prepared with any questions you may have.
These are just some of the changes that universities have introduced due to pandemic, but are most likely to stick around, even long after the pandemic ends. It is important to note that each university and course will have differences in their learning approach. Checking on individual university websites and getting in touch with them directly, are the best ways to get the most up to date information!