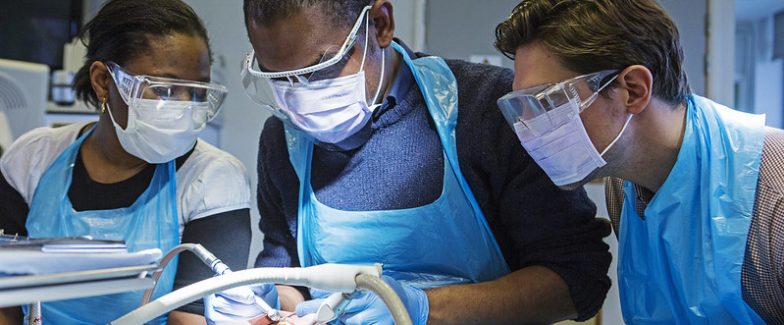 Free careers workshops for schools
By Holly Casey, Centre Manager at Centre of the Cell
We're excited to announce that Centre of the Cell was recently successful in a bid to Queen Mary University of London's 'Access Fund', which funds initiatives which encourage young people from less advantaged backgrounds to go on to Higher Education.
We will be getting in touch with local schools which are performing below the national average in English and Maths GCSE's,  to offer our well-reviewed 'Science and Health Careers' workshops' to their year 10 and 11 students. The workshops feature a number of activities, including the chance to meet a scientist and a medical or dental student.
The sessions are fully funded by Queen Mary, including a stipend towards transport costs for your school to visit the Centre. We are aiming to deliver the sessions in June, July, September and October this year.
If your school fits the criteria, and you are interested in taking part, get in touch with our bookings officer on info@centreofthecell.org.