In a Heartbeat Investigation (show + hands-on activities)
Join your blood cells on a journey of discovery through the circulatory system! Find out what blood is made of, how blood travels around your body and how circulatory systems in the animal kingdom are different to our own. And, for the first time ever, get stuck in with our experiments directly and become investigative heart scientists for yourself!
Key info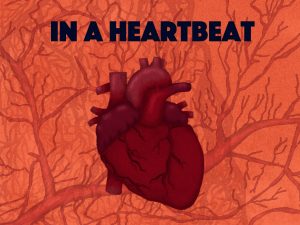 Suitable for ages 8- 11 year olds
Monday 13th of February 2.00pm-3.30pm
Wednesday 15th of February 2.00pm-3.30pm
Friday 17th of February 2.00pm- 3.30pm
Tickets are available to book here
The session will run for approximately 90 minutes
Pricing
Adults (£8.50); Children (£6.50); Concessions (students, over 60s, QMUL staff, disabled visitors, Tower hamlets residents (with ID) (£5.50); Under 3s (free)
Family tickets – 1 adult, 3 children (£22.50); 2 adults, 2 children (£24.50)
Tower Hamlets family ticket – 1 adult, 3 children (£20.00)
For enquiries please call 020 7882 2562 or email info@centreofthecell.org
Please note that tickets are non-refundable. However, it may be possible to transfer your tickets to an alternative date or event if required, subject to availability. Children under the age of 14 must be accompanied by a responsible adult (aged 16+) at all times.