Snot, Sick and Scabs and Pod Show experience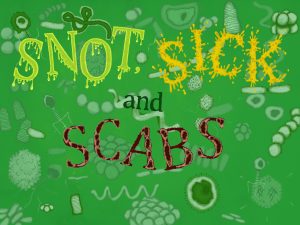 These events have been cancelled due to the COVID-19 outbreak.
If you have ever wondered what snot, sick or scabs are made of, why cheesy feet smell so bad or how your body fights off microscopic monsters when they manage to invade your body, then this show is for you!
This two-part event will take place in Centre of the Cell's unique 'pods', and features interactive games, films, and more – all led by expert Centre of the Cell Explainers. The Pod show experience takes place in a room suspended above the labs of the Blizard Institute in Whitechapel. Snot, Sick and Scabs takes place in our Neuron Pod, next door. After Snot, Sick and Scabs there is a chance to get hands on with some activities and delve deeper into the science.
This event is suitable for children aged 7-12 and their families.
Thursday 9th April 2:00pm – 4:15pm
Tuesday 14th April 2:00pm – 4:15pm
Wednesday 15th April 10:00am – 12:15pm
Please note that tickets are non-refundable. However, it may be possible to transfer your tickets to an alternative date or event if required, subject to availability.
Adults (£8.00); Children (£6.00); Concessions (students, over 60s, QMUL staff, disabled visitors) (£6.00); Under 3s (free)
Family tickets- 1 adult, 3 children (£22.50); 2 adults, 2 children (£24.50)
For enquiries please call 020 7882 2562 or email info@centreofthecell.org
Please note that children under the age of 14 must be accompanied by a responsible adult (aged 16+) at all times.