'Grossed out' October half term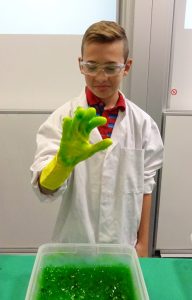 This October come and visit us for our special Halloween themed sessions titled 'Grossed out'  where we will be focusing on snot, sick, scabs, bones and guts!
Ever wondered how your body fights off microscopic monsters, or how many bones there are in the human body? Do you know what snot is made of, or how to make a healthy poo? Join us for some of our most popular and grossed out shows during Halloween half term. We'll be running our shows 'Snot, Sick & Scabs', 'Muscling In' and 'Gut Feeling', and each session will include interactive tabletop activities. All sessions this half-term are suitable for children age 7 – 14 and their families.
Please note sessions will not include the STEM Pod experience.
Whatever you choose, there's something to interest all budding scientists at Queen Mary University of London's family science centre, Centre of the Cell, this October!