Teethtastic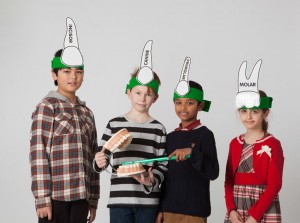 Get your teeth stuck into our tantalising show all about teeth. Whether you're a dentist's dream, or you don't know your incisors from your canines, in this show you'll discover how to get terrific teeth and gorgeous gums, take part in our chomping challenge and find out how to make elephant toothpaste!
Each session offers the opportunity to take part in a Pod show inside our cell-shaped Pod, suspended over the laboratories of the Blizard Institute.
This event is suitable for children and families aged 7+
Monday 13th February 2:00 – 4:15pm
Wednesday 15th February 2:00 – 4:15pm
Friday 17th February 11am – 1:15pm
Friday 17th February 2:00 – 4:15pm
Click here to book your tickets for these events
Adults (£7); Children (£5); Concessions (£5); Under 3s (free)
For enquiries please call 020 7882 2562 or email info@centreofthecell.org
Please note that children under the age of 14 must be accompanied by a responsible adult (aged 16+) at all times.
You may also be interested in...