Invasion! Infection and Immunity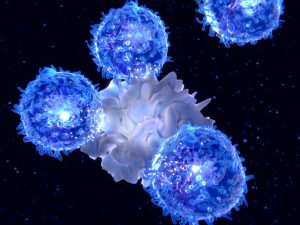 Activity type – workshop
Duration – 60 minutes
Suitable for Year 10 – Year 13
Maximum group size: 35
Immunology is the study of the immune system, the complex system of structures and processes that has evolved to protect us from disease, and is a key part of medical and biological science. Immunology looks at our body's defences against disease, and what happens when those systems are disrupted.
Students will explore core concepts in the field of Immunology in this interactive workshop.
Discover how we can treat cancer using immunotherapy, and how antibiotics become resistant; put your knowledge to the test in our quiz, and meet an immunologist.
The workshop consists of five stations, through which the students move over the course of the session. The Immunologist is a Queen Mary University of London scientist and outreach volunteer, based here at the Blizard Institute.
To ensure that every session features a visiting immunologist this workshop is only available for bookings on-site at the Blizard Institute in Whitechapel.
Developed in partnership with:

Download information about this show
GCSE curriculum links:
AQA GCSE Combined Science Synergy
AQA GCSE Combined Science Trilogy
OCR GCSE Gateway Combined Science A
OCR GCSE Gateway Science Biology A
OCR GCSE Twenty-first Century Combined Science B
OCR GCSE Twenty-first Century Biology B
AS and A-Level Curriculum links:
Edexcel AS and A-Level Biology A (Salters-Nuffield)
Edexcel AS and A-Level Biology B
OCR AS and A-Level Biology B Advancing Biology B