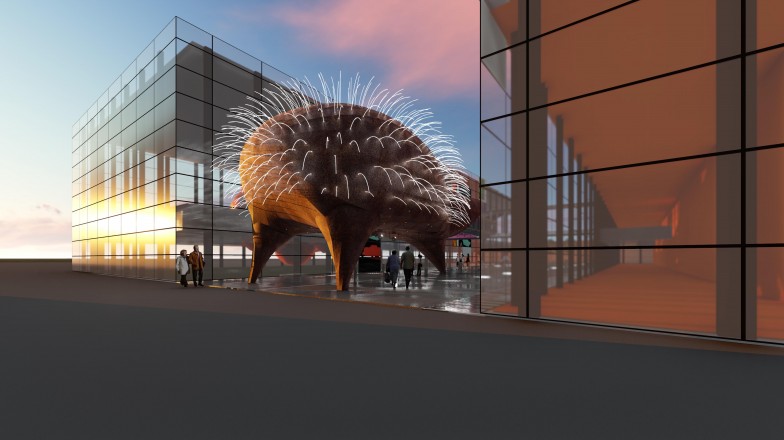 Neuron Pod
Centre of the Cell are delighted to announce that construction of 'Neuron Pod', our new science education space, has finished.
The Neuron Pod is a 10 metre high, and 23 metre long, free-standing outside structure, connected via a a bridge to the Centre of the Cell's current space.  It was designed by the late architect Will Alsop, creator of the existing Pod and surrounding Blizard Institute building. The Neuron Pod is designed with images of a nerve cell in mind, following on from the four pods inside the main building, each inspired by cell science.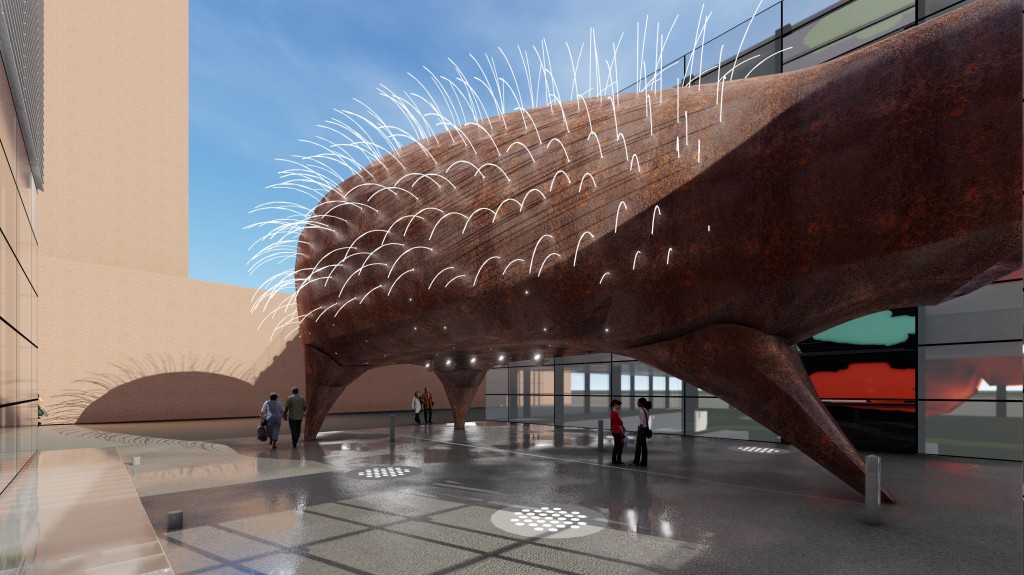 Since opening in September 2009, over 180,000 young people and adults have participated in Centre of the Cell activities.
The Neuron Pod provides a dedicated space for subject-specific shows and workshops that complement our flagship introductory 'Pod Show' in the adjacent building. It will help our visitors spend longer on site and benefit more from our award-winning work, whilst improving disabled access, and increasing the Centre's ability to develop programmes for young people with learning difficulties.
We also hope to use the new space to host community and cultural events after hours, and further expand the reach of our Youth Membership Scheme and support for older age groups with careers talks, workshops, and more.
Centre of the Cell's Director, Professor Fran Balkwill said: "We are all very excited about Neuron Pod – this unique building will allow Centre of the Cell to fulfil its potential and offer so much more to our visitors. By providing an additional multi-functional space for live science shows, hands-on workshops, experiments, debates, films and exhibitions, we will continue to communicate the latest advances in medical research and maximise the number of people engaged with the subject."
When we announced the Neuron Pod's construction Architect Professor Will Alsop OBE RA said: "I feel proud to have the opportunity to contribute to this amazing institution. Their work in encouraging young people is extraordinary. I think the new pod will help give young people an even more positive experience."
Funders of the £2m Neuron Pod project include the Wellcome Trust, Barts Charity, the Wolfson Foundation, the Garfield Weston Foundation, Hobson Charity, Gosling Foundation and Queen Mary University of London.
Professor Peter McOwan, Queen Mary's Vice-Principal (Public Engagement and Student Enterprise) said: "The Neuron Pod will give us a new focus both for Centre of the Cell but also for public engagement at Queen Mary more generally, and I look forward to seeing the creative uses to which it is put."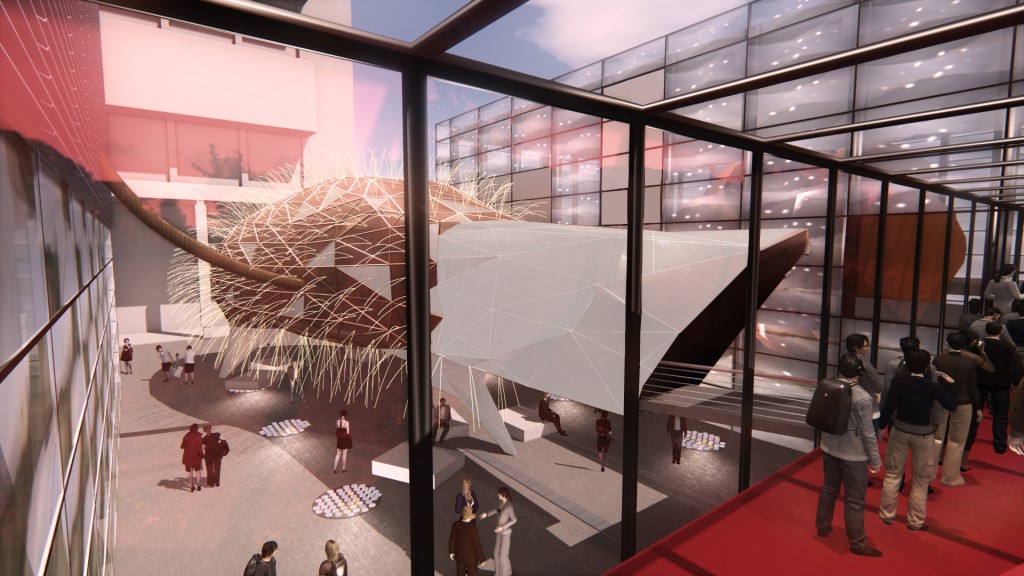 View the upcoming Neuron Pod in virtual reality