Ward Round
By Krish Patel (5th Year Medical Student)
During medical school you'll attend hundreds of ward rounds, and at first they can be pretty intimidating! Usually ward rounds are first thing in the morning, where the doctor in charge of a group of patients (the consultant) will go around with his or her team of doctors checking up on each patient individually. If you're lucky (or unlucky depending on how you look at it) you can join in and hopefully get some useful bedside teaching and examination practice.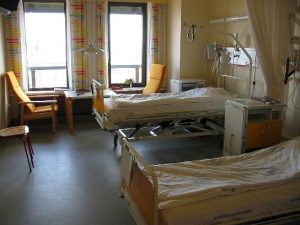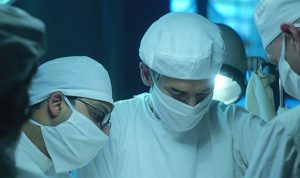 So this morning I got up at 5am to make it in on time for the surgical ward round I was meant to attend. My team was made up of the consultant, the registrar, the foundation year 2 doctor, and the foundation year 1 doctor. I never really understood the different doctor titles until I was halfway through medical school. If you're finding them a bit confusing, click here to follow a link to a document which explains them all very well .
Many of you have probably seen ward rounds on medical television shows, and I can say that some ward rounds are definitely just like those portrayed in shows like Scrubs. Though of course each consultant will do his or her ward round in their own particular way, so you can get a lot differences too. My ward round this morning was pretty standard; we all followed the consultant round the hospital bays having a look at each patient one-by-one.
Something I absolutely love about medicine is playing detective and trying to figure out what's wrong with a patient based on what symptoms they've got and what the test results show. If you're the same then ward rounds are definitely the place to be. It was great fun listening to the team discuss each patient and go through what the likely diagnoses were. It can be very exciting (but also nerve-racking) when you're in the hot seat and have to put all the different clues together to solve the case of what's wrong with your patient!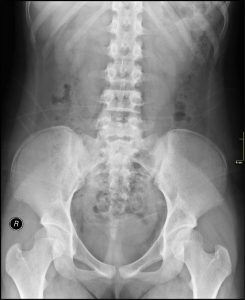 This particular ward round was very exciting as we went to assess a very unwell child. He had a lot of pain around his stomach, and after the consultant examined him and checked his x-rays, he pulled me aside and said that he thought "something catastrophic has gone wrong in this boy's abdomen".
The doctors hurriedly arranged this young patient to be transferred over to a larger hospital via ambulance to have urgent surgery. The patient was later treated and turned out fine, but it was very tense until then! You occasionally get some very intense, high pressure situations whilst on ward rounds, which I think are really cool to get to be a part of.
Of course, you don't have to be a medical student or doctor to go on ward rounds. Hopefully many of you will get the chance whilst on your work experience. Here are some of my top tips which you may find useful if you get the chance to join one:
1. Get there early and introduce yourself to the team – it's much nicer when everyone knows who each other is.
2. Offer to help – even just carrying the notes, or popping over to the nurse's station to get a drug chart can be very helpful.
3. Be prepared – carry some spare pens which the doctors will shamelessly steal from you, and also a bottle of water.
4. Don't be afraid to ask questions! – you won't be expected to understand everything that is going on, and most doctors will be more than happy to give you some quick teaching as they go along.
5. Make notes on what you saw after each ward round – ward rounds are great things to write about in your personal statements or talk about during interviews.
They're scary at first, but I think ward rounds are great. Even when I have to wake up at 5am and inhale a cup of coffee beforehand, they are worth it!