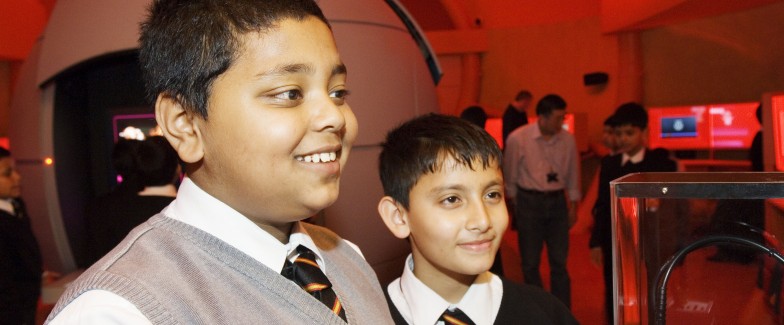 What we do
Centre of the Cell is a science education centre at Queen Mary, University of London. It is the first science education centre in the world to be located within working biomedical research laboratories.
Our two distinctive learning Pods are based at the Blizard Institute in Barts and the London School of Medicine and Dentistry, so visitors can see research scientists at work as they enter. Once inside, visitors will learn about the amazing world of cells, the human body and the latest medical research.
For schools, families and young people
There are a number of things we offer to schools and families:
Public Engagement for Research Projects
The biomedical research of scientists provides Centre of the Cell with its unique and cutting-edge content. We are always looking for opportunities to expand this unique content by further collaborations with scientists.
We can help you add an innovative public engagement activity to your research grant or other funding applications – and then with its delivery.
Would you like to engage young people and the general public with your research? Do you need to fulfil a public engagement requirement in your research grant? Take a look at our informative 'what' and 'how to' document.
If you would like to discuss a proposal in more detail, contact Professor Frances Balkwill (f.balkwill@qmul.ac.uk) for further information.