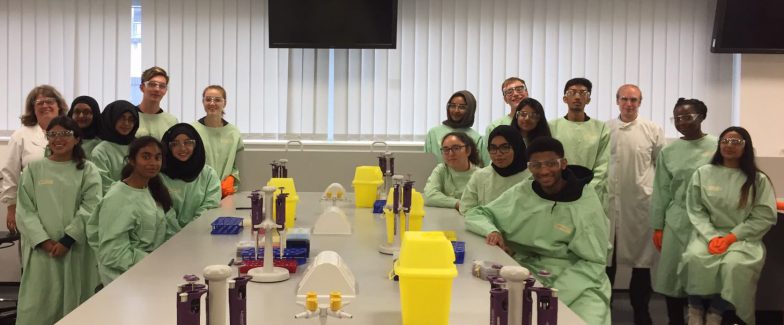 Youth Membership Scheme
Centre of the Cell's Youth Membership Scheme is open to all young people aged 14-19 and offers a range of activities and opportunities, including:
• Work experience and volunteering opportunities
• Careers advice
• The chance to meet scientists and healthcare professionals
• Mentoring and revision sessions with scientists, Medicine and Dentistry students and Centre of the Cell staff
• Opportunity to be part of the Youth Forum
• Opportunity to take part in special projects with Centre of the Cell, such as developing new content and resources
All events and volunteering opportunities are available on a first come, first served basis. Youth members are encouraged to demonstrate their interest and motivation by enrolling themselves and maintaining their own bookings for events.
To enrol, please complete and return the application form, which can be downloaded here.
Email youthmembers@centreofthecell.org with any enquiries.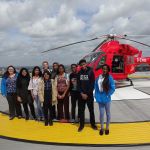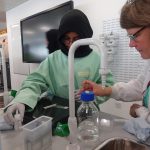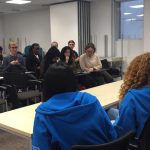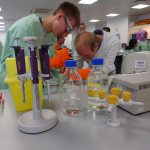 The Great Plague: How have autopsies transformed our understanding of disease?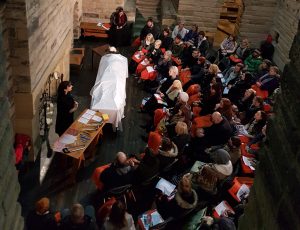 Centre of the Cell's Big Question Lecture series gives you a chance to hear biology experts discuss their work and question them about it.
Our next Big Question Lecture is "The Great Plague: How have autopsies transformed our understanding of disease?" on Tuesday 7th November at 6pm. The guest speaker is Dr Suzy Lishman.
Perrin Lecture Theatre, Blizard Institute, 4 Newark Street, London, E1 2AT
Format:
6.00pm – 6.45pm: Big Question lecture
6.45pm – 7.00pm: Questions
7.00pm: Refreshments

Tickets for the lecture are free of charge, but booking is essential.
Over 14s only.
For enquiries call our Bookings Officer on 020 7882 2562.
Book your tickets at: https://thegreatplague.eventbrite.co.uk
About the speaker and lecture

Join Dr Suzy Lishman, President of the Royal College of Pathologists, as she performs a virtual autopsy on a live model to investigate the effects of the plague on the human body. The Great Plague of the 1660s killed an estimated 100,000 people—almost a quarter of London's population—in 18 months. Discover what an autopsy involves, how post mortem examinations have transformed our understanding of disease and why future investigations may not require a scalpel.
Although there will be no real blood or body parts this event is not recommended for the very squeamish.
Dr Suzy Lishman is a Consultant Histopathologist at Peterborough City Hospital and President of the Royal College of Pathologists. She introduced National Pathology Week in 2008, since when thousands of events for schools and the public have been held in the UK and abroad to dispel some of the misconceptions about pathology and highlight its vital role in healthcare.
This event is part of National Pathology Week.