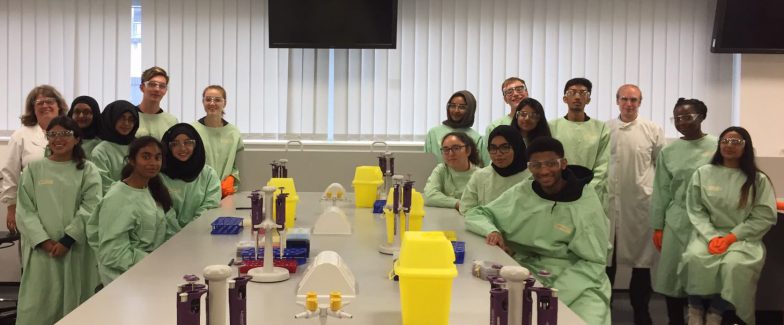 Youth Membership Scheme
Centre of the Cell's Youth Membership Scheme is open to all young people aged 14-19 and offers a range of activities and opportunities, including:
• Work experience and volunteering opportunities
• Careers advice
• The chance to meet scientists and healthcare professionals
• Mentoring and revision sessions with scientists, Medicine and Dentistry students and Centre of the Cell staff
• Opportunity to be part of the Youth Forum
• Opportunity to take part in special projects with Centre of the Cell, such as developing new content and resources
All events and volunteering opportunities are available on a first come, first served basis. Youth members are encouraged to demonstrate their interest and motivation by enrolling themselves and maintaining their own bookings for events.
To enroll, please complete and return the application form, which can be downloaded here.
Email youthmembers@centreofthecell.org with any enquiries.
              

Upcoming Events:
Personal Statement Clinic (For all science subjects incl. Medicine and Dentistry)
Are you currently applying to universities through UCAS? Are you looking to study a science or healthcare related degree? If the answers are yes then book to come to our personal statement clinic for help with your application. We are running 30 minute one-on-one appointments to meet with current and past university students who will give you all the advice you need to improve your personal statement!
The event will run on Wednesday 26th September and appointments will be allocated from 4pm – 5:30pm. It is free to attend but please book slot here and we will contact you with your appointment time.
To come to any of our YMS events you must be a member of the scheme. To enroll, please complete and return the application form, which can be downloaded here.