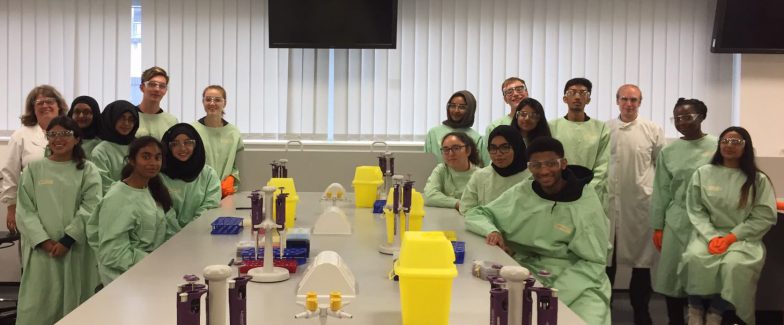 Youth Membership Scheme
Centre of the Cell's Youth Membership Scheme is open to all young people aged 14-19 and offers a range of activities and opportunities, including:
• Work experience and volunteering opportunities
• Careers advice
• The chance to meet scientists and healthcare professionals
• Mentoring and revision sessions with scientists, Medicine and Dentistry students and Centre of the Cell staff
• Opportunity to be part of the Youth Forum
• Opportunity to take part in special projects with Centre of the Cell, such as developing new content and resources
All events and volunteering opportunities are available on a first come, first served basis. Youth members are encouraged to demonstrate their interest and motivation by enrolling themselves and maintaining their own bookings for events.
To enrol, please complete and return the application form, which can be downloaded here.
Email youthmembers@centreofthecell.org with any enquiries.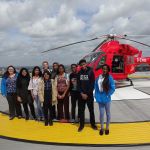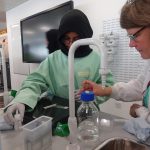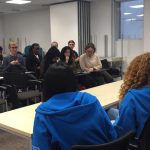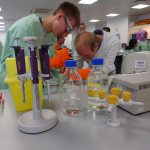 YMS Mentoring Session: Careers in Science and Healthcare
Sign up to this mentoring session if you are interested in finding out more about careers in science and healthcare.
This mentoring session is for Centre of the Cell Youth Members and will take place on Thursday 22nd February 4:15pm – 6:00pm.
In the session you will get the opportunity to:
Meet a scientist working at Queen Mary University of London
Meet Medical or Dental students studying at Barts and the London School of Medicine and Dentistry
Find out about the wide range of careers in the science and healthcare sectors
Discover how to make the most out of work experience and volunteering
Think about how different career paths suit different personalities
As this is an after school session there will be free drinks and snacks available.
If you would like to attend the mentoring session please book a free ticket here.
If you are not already a Youth Member, please download an application form and bring the completed application form with you to the session.
Centre of the Cell Summer School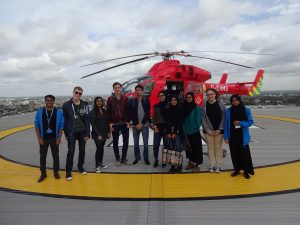 Centre of the Cell is pleased to host its annual Summer School from Monday 30 July – Friday 3 August 2018. 15 Youth Members who are currently in Year 12 will be selected to participate in a range of science and health related activities in partnership with the Blizard Institute at Queen Mary University of London, including:
Laboratory skills in pipetting, DNA extraction and PCR analysis
Exploring careers in science, health and research
Meet scientists and healthcare professionals from Barts and The London School of Medicine and Dentistry and Queen Mary University of London
…And much more!
You must be available to attend the full week, if you think you may not be able to attend at times during the week please let us know.
Lunch and any travel costs will be provided.
Please download and completed the Summer School Application Form, and email it to youthmembers@centreofthecell.org or post it to Youth Membership Scheme, Centre of the Cell, Office 223, Garrod Building, Turner St, London E1 2AD.
If you are not currently a Youth Member you must also complete and return a Youth Membership Scheme Application Form.
The deadline for submitting this application is midnight on Monday 19 March 2018. Successful applicants will be invited for a short interview between Tuesday 3 – Friday 13 April 2018.
Transplanting the Un-transplantable? – pushing the boundaries
Centre of the Cell's Big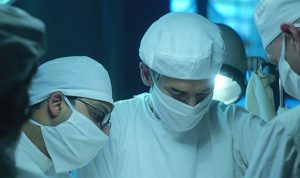 Question Lecture series gives you a chance to hear biology experts discuss their work and question them about it.
Our next Big Question Lecture is "Transplanting the Un-transplantable? – pushing the boundaries" on Tuesday 6th March 2018. The guest speaker is Dr Pankaj Chandak.
Perrin Lecture Theatre, Blizard Institute, 4 Newark Street, London, E1 2AT
Format:
6.00pm – 7.10pm: Big Question lecture
7.10pm – 7.30pm: Questions
7.30pm: Refreshments

Tickets for the lecture are free of charge, but booking is essential. Over 14s only.
Book your free tickets here: https://transplanting-the-untransplantable.eventbrite.co.uk
For enquiries call our Bookings Officer on 020 7882 2562.
About the speaker and lecture
How can we do transplants in small children? Can we keep organs alive outside the human body before we transplant them into someone? How can we transplant across different blood groups? Can we use robots to help in doing a transplant to help quicken recovery?
These are just some the challenges facing transplant surgeons today. How can we use science to help them? Pankaj Chandak, a Research Fellow and Transplant Registrar at King's College London and Guy's and Great Ormond Street Hospitals will take you on a journey from the early transplants to modern times, highlighting key developments in transplant science and innovation. In particular, he will be looking at how keyhole and robotic surgery have been used to help patients recover quickly and how a novel bypass machine that pumps blood into organs keeps them alive! He goes further to explore the role of 3D printing in transplantation touching on organ bioprinting. Just how close are we to making a new kidney?!
Pankaj Chandak is a Specialist Registrar in Transplant Surgery at Guy's, St Thomas' and Great Ormond Street Hospitals and a Research Fellow at the MRC Centre for Transplantation, King's College London.
His scientific interests include complex paediatric transplantation and organ perfusion technology and innovation. Pankaj is one of only a few people worldwide trained to keep kidneys alive outside the body by using a novel bypass, improving their quality prior to transplantation and reducing the chances of rejection. Pankaj's work also led to use of 3D printing in the planning of challenging kidney transplants in children (also a world first).
Pankaj has received several prestigious awards including The Royal Society of Medicine Norman Tanner Medal, The Cutler's Clark Medal and The Royal College of Surgeons of England Joseph Lister Prize and Medal. He is recipient of The International Paediatric Transplant Young Scholar Award 2017.
Pankaj was medical advisor for the recent Netflix series, The Crown and appeared in Episode 1, where he played the surgeon operating on the King George VI (you can see Pankaj in the image above (left) in period costume on the set of The Crown.)
Pankaj has also appeared on the BBC, Channel 5, ITV and has made appearances for film and radio including the BBC World Service. He is setting up the first UK Children Transplant Choir called "Harmonies of Hope".