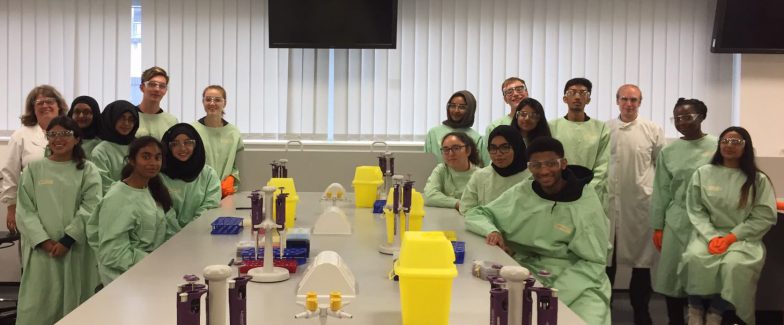 Youth Membership Scheme
Centre of the Cell's Youth Membership Scheme is open to all young people aged 14-19 and offers a range of activities and opportunities, including:
• Work experience and volunteering opportunities
• Careers advice
• The chance to meet scientists and healthcare professionals
• Mentoring and revision sessions with scientists, Medicine and Dentistry students and Centre of the Cell staff
• Opportunity to be part of the Youth Forum
• Opportunity to take part in special projects with Centre of the Cell, such as developing new content and resources
All events and volunteering opportunities are available on a first come, first served basis. Youth members are encouraged to demonstrate their interest and motivation by enrolling themselves and maintaining their own bookings for events.
To enrol, please complete and return the application form, which can be downloaded here.
Email youthmembers@centreofthecell.org with any enquiries.