Big Question Lectures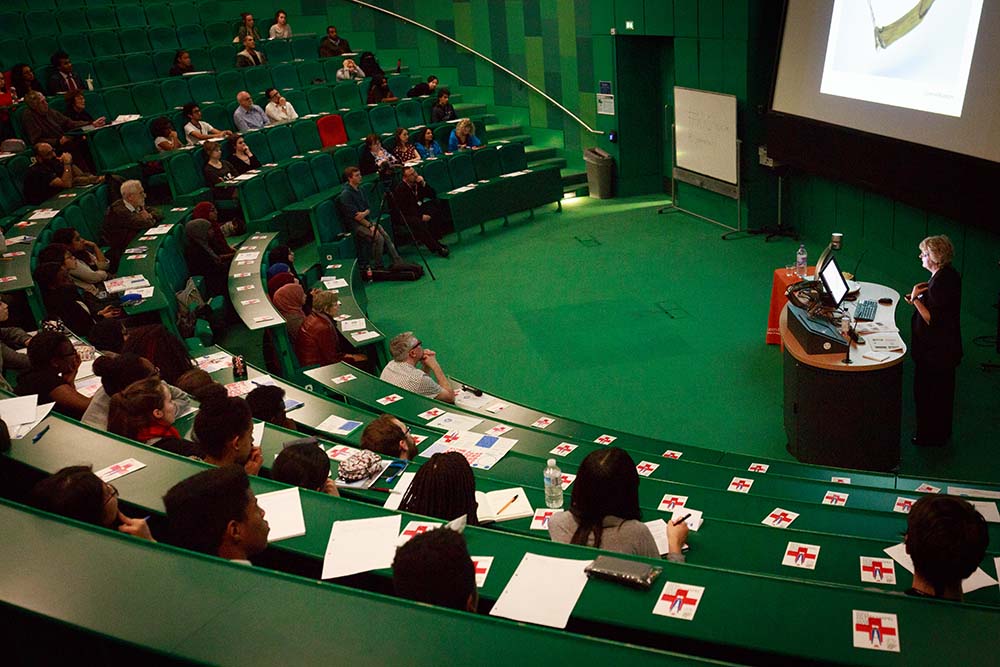 Twice a year we host a Big Question lecture at Queen Mary University of London, a talk aimed at our Youth Members and the general public. Lectures are delivered by a leading scientist or clinician from the Barts and the London School of Medicine & Dentistry, and sometimes other experts in similar fields.
Youth members can bring friends and family to hear about ground-breaking research and life-saving work happening here in London, and to ask our speakers about their work. These events are always free, and aim to increase 'science capital' and bridge the gap between scientists and the general public. Here you can find an archive of previous lectures we have hosted, and information about upcoming events as we have it.
March 2020
July 2019
London's Air Ambulance: What does it take to save the capital's critically injured?
November 2018
Hidden Enemies: What was the real killer of World War One?
November 2015
Was the First World War Good for Medicine?
May 2014