CELLebration ~(UNAVAILABLE FOR BOOKING)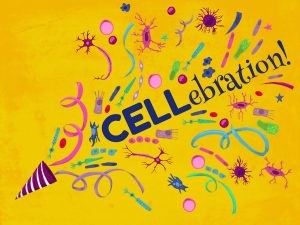 Activity type – show
Duration – 60 minutes
Suitable for Year 7 – Year 9
Maximum group size if delivered in a school – 120
Maximum group size if delivered at Centre of the Cell (QMUL campus) – 55
It's time to celebrate the amazing cells that make up all living things! Discover the weird and wonderful world of unicellular organisms, find out how scientists look at cells using magnificent microscopy and search for the cell types that make up your hand. Customise cells to adapt them for different jobs, take on the roles of different cell organelles in a protein building challenge, and discover how many cells your body can make in 30 seconds!
Download information about this show, including curriculum links
You may also be interested in...