Gut Feeling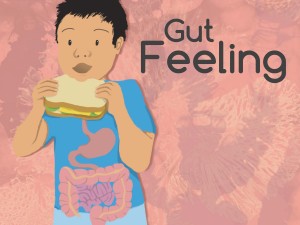 Activity Type – Show
Duration – 60 minutes
Suitable for – Years 3 to 7
Maximum group size if delivered in a school – 70
Maximum group size if delivered at Centre of the Cell (QMUL campus) – 45 + up to 5 adults
Let us take you on the weird and wonderful journey of one boy's breakfast as it gets chomped and chewed in the mouth, pushed through the oesophagus, churned in stomach acids, absorbed in the intestines and greeted by the toilet bowl! This show will unravel the fascinating structure and function of the digestive tract, why 'we are what we eat', what happens to the guts of patients with bowel diseases, and what makes the perfect poo!
Download information about this show, including curriculum links
You may also be interested in...