Ingenious Genes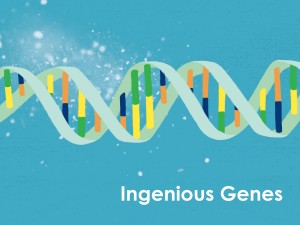 Activity type – Show
Duration – 60 minutes
Suitable for – Years 10 to 13
Maximum group size if delivered in a school – 70
Maximum group size if delivered at Centre of the Cell (QMUL campus) – 45 + up to 5 adults
Uncover the wonderful world of genes in our Ingenious Genes show! You'll discover how our 20,000 genes make proteins, find out how human genes differ in a taste bud test, get to grips with meiosis, search for some human knockouts, and find out all about cutting edge genetics research.
Download information about this show
GCSE curriculum links:
OCR Gateway Science Combined Science A
OCR Twenty First Century Science Biology B
OCR Twenty First Century Science Combined Science B
AS and A level curriculum links:
Pearson Edexcel Biology A (Salters-Nuffield)
Developed in partnership with:

You may also be interested in...