Snot, Sick and Scabs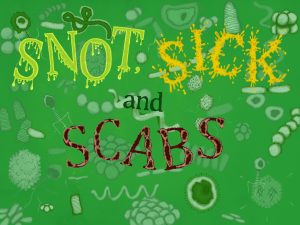 Activity type – Show
Duration – 60 minutes
Suitable for – Years 4 to 8
Maximum group size if delivered in a school – 70
Maximum group size if delivered at Centre of the Cell (QMUL campus) – 45 + up to 5 adults
If you have ever wondered what snot, sick or scabs are made of, why cheesy feet smell so bad, or how your body fights off microscopic monsters when they manage to invade your body, then this show is for you! Come and take on the role of a scientist and discover the world of cells, bacteria and viruses.
Download information about this show, including curriculum links
You may also be interested in...