The Genes and Evolution Show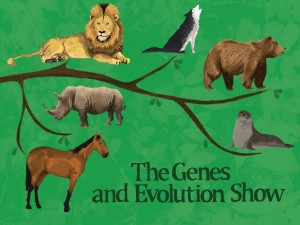 Activity type – show
Duration – 60 minutes
Suitable for Year 5 – Year 8
Maximum group size if delivered in a school – 120
Maximum group size if delivered at Centre of the Cell (QMUL campus) – 55
It's time to get excited about evolution and giddy about genes! Uncover how long your DNA is, pair up chromosomes in our sock match challenge and find out about all the amazing jobs your genes do. Discover how different animals are adapted to their environments, search for hidden creatures in our camouflage test and find out what scientists are doing to understand more about genes.
Download information about this show, including curriculum links

You may also be interested in...