Your Visit
A typical visit to the STEM Pod, from arrival to departure, lasts around 90 minutes. If you have also booked a science show or workshop, this will take approximately another hour.
The STEM Pod Experience is suitable for visitors aged 7 and up. A school session can accommodate up to 40 visitors (including accompanying adults), although we recommend 30 visitors for an optimal experience. To book your pupils in for a visit, use the calendar here.
Arrival
Please be sure to arrive on time for your booking.
Should you experience any delays or need help with directions on the day of your visit please inform a member of the Centre of the Cell staff on 020 7882 2562.
This is particularly important as we often have one of our scientists booked as a STEM Ambassador for the STEM Pod sessions, and we can notify them if a session is due to start late.
If you are more than 20 minutes late for a session and we have another booking scheduled for after yours, your session time may be shortened. If you are more than 40 minutes late it may not be possible to run your session.
Toilets are available at reception, down the corridor to the left of the reception desk.  Please ensure that students using the toilets are accompanied by an adult, and that those remaining in reception are also supervised.
Teachers should bring a list of all pupils present or, if this is unavailable, sign in all of their students on arrival. This list can be left with the Centre of the Cell staff.
On arrival, groups will be met in the building reception by Centre of the Cell Explainers. They will let you know what to expect of your visit, making sure that everyone is excited and eager to go! Fire evacuation procedures and other behavioural expectations will also be explained.
The group will then proceed to the cloakroom to drop off their coats and bags, and will then cross the bridge to either our STEM Pod, or Neuron Pod, depending on the booking. The STEM Pod is suspended above the laboratories, where visitors will be able to see research scientists at work as they enter the centre!
Inside STEM Pod
Once inside, visitors will learn about the amazing world of cells, the human body and the latest medical research.
The STEM Pod Experience includes KS2 – KS5 curriculum-linked interactive games grounded in cell biology and the research happening in the labs below and around the world (click here to see the National Curriculum links).
Many of the games are based on research from Queen Mary's scientists, and feature them describing their work. The show also involves films projected onto the ceiling of STEM Pod, which introduce the concepts of cell biology and medical research.
Our interactive science shows and workshops, held in Neuron Pod, are also all linked to the curriculum. You can find out more about the shows we have on offer here.
The experience is supported by our expert Centre of the Cell Explainers. We also aim to have at least one medical or dental student and/or scientist join each visiting group to answer visitors' questions about science and careers.
Visiting the shop and ending your visit
After the booked shows, groups are taken back to the cloakroom to retrieve their belongings. Our gift shop will be open at the end of the visit with a range of items available from 30p to £16.50.
The group will then be led back to the main entrance, where there will be an opportunity to ask any questions they may have following their visit.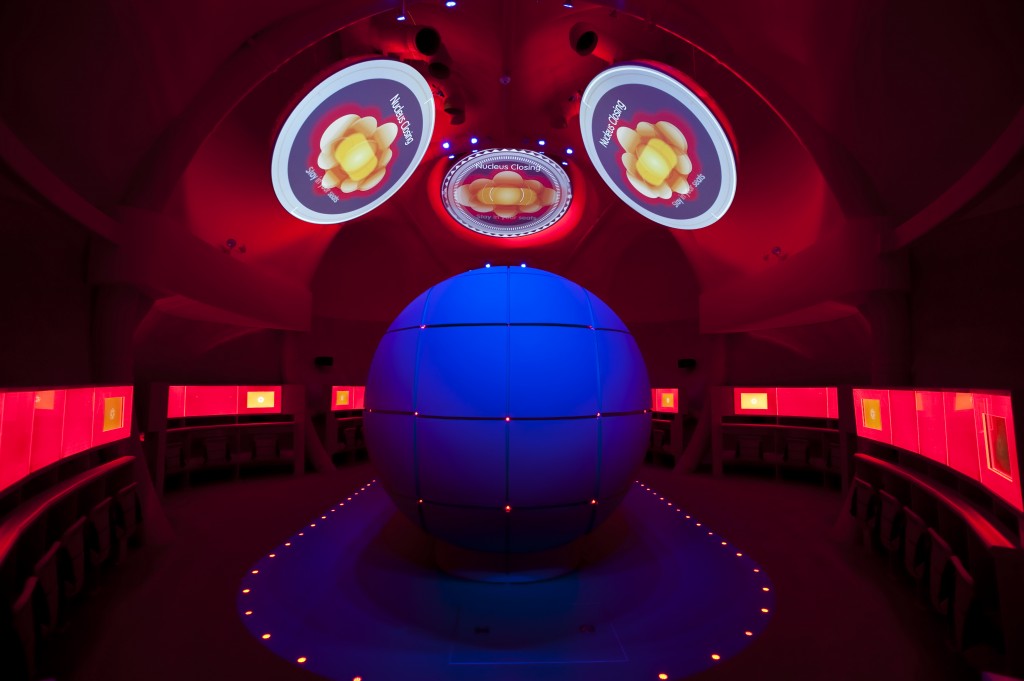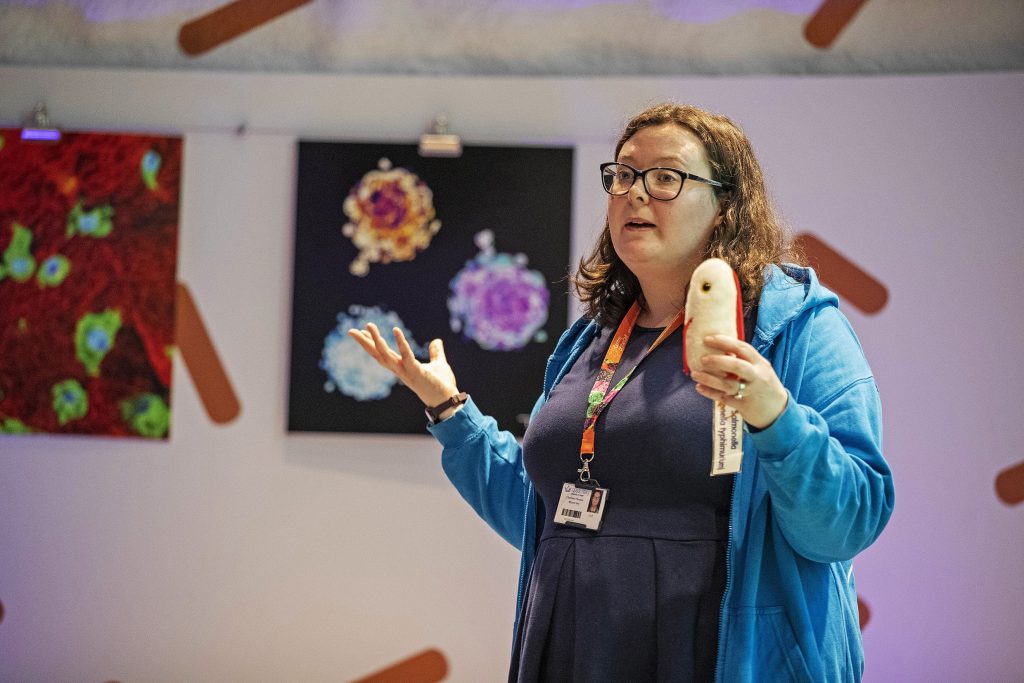 Book a visit
Opening Times for Schools
During term time, session times are as follows:
Monday to Friday:
10:00 – 11:30
11:30 – 13:00
13:30 – 15:00