A Conclusion to My Time as a Biomedical Student
By Ekpreet Sahota
Welcome to the last edition of A Day in the Life of a Biomedical Student!
In this blog I will be summarising my time as a Biomedical student. I will discuss what I have learned and my plans for the future, plus I'll share some tips on what you can do during your degree to help you prepare for life after you graduate.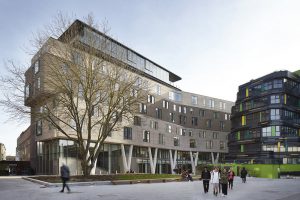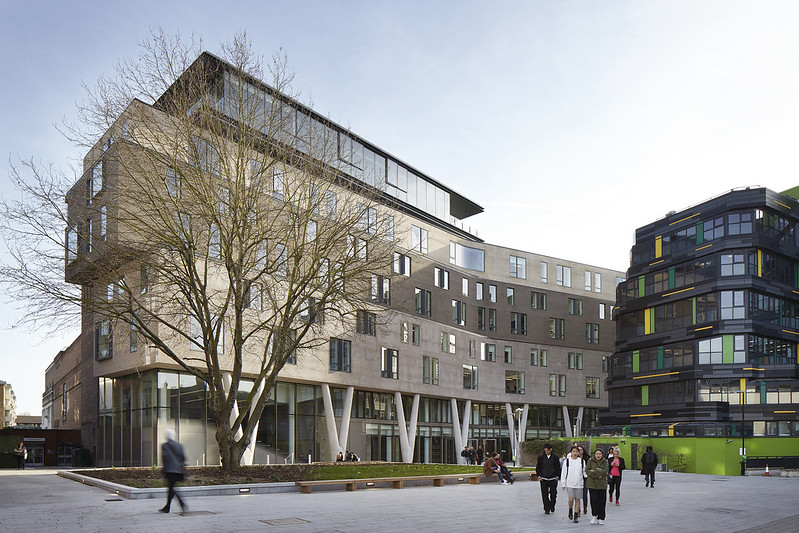 What transferable skills have I learned? 
Transferable skills are skills which can be applied to a variety of different jobs and roles. This means that the skills I have learned throughout my biomedical degree have not only prepared me for a career in the biomedical field but elsewhere too. These are some of the transferable skills I learned throughout my degree and what you could expect to develop too: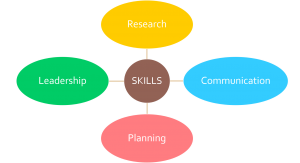 Research and report writing – I was able to develop this skill through all the coursework I was given (read more about coursework here); it is a skill required in almost any career. Every single piece of work required us to research appropriate biomedical papers, analyse them, and include them in our reports or presentations.
Effective Communication – communication was very important during my lab project as half of our group would go in one day and the other half another day. We had to learn to regularly communicate with each other so that our whole group were on the same page and understood what tasks had to be done. I learned that communication becomes even more effective when you can use as few words as possible to convey an important image, making it easier for the person you are communicating with to understand.
Leadership & Responsibility – You can develop leadership skills from group projects, but also from taking on important roles in societies. You can also expect to gain a strong sense of responsibility, whether it's responsibility for a group or for yourself. At university you realise that you are responsible for keeping on top of your own work, and unlike school, teachers will not be watching you all the time and pick up on whether you might be falling behind.
Planning – University can be quite hectic. You will be juggling a lot of responsibilities and you will need to find time to take notes, consolidate your notes, do your coursework, socialise and many more things. I learned how to plan my week ahead which made everything seem less crazy!
Career options for a Biomedical Graduate
Typically, a biomedicine degree prepares you for a career as a biomedical scientist. This may involve academic research in a wide range of fields, from cancer biology to stem cell research. Researchers in these types of fields mainly aim to investigate how our biology behaves in certain diseases in hopes to create appropriate treatment down the line. Becoming a researcher doesn't limit you to investigating human biology – you can also apply the same skills to work for companies which make or test certain products. For example, at a careers event I saw a company which sold women's cosmetics wanting biomedical graduates to to work in their 'research & development' department! However, as mentioned before, the skills you learn will be transferable and so you are not limited to a career as a researcher. Many jobs require you to have a degree, but a lot of jobs don't necessarily require you to have a specific degree – just relevant skills and work experience. You might want to become a science communicator (what we do here at Centre of the Cell!), a sales representative or even an accountant.
Here are some things you can do while at university to give you a head start in thinking about your future career:
Go to career fairs (very important!)
Speak to your personal tutor or career advisors
Apply to internships to gain some work experience (these usually take place in the summer of your 1st or 2nd year). It's never too early to start researching what kind of work experience you want. Whether you're in college, or just started university, start developing a list of companies who offer the type of work experience you want – so when the time comes you won't waste any time and you can can get to applying!
Volunteer or get a part-time job, so that you can experience different environments and gain lots of valuable skills. It's important to experience different things to know what you want to do next.
Speak to students in the years above you to see what they have planned
This February we will be launching our YMS Virtual Work Experience where you can gain an insight into the types of careers available to you as a science graduate. Sign up to the YMS and keep an eye out for further details soon!
What is my career goal? 
From a very young age I've always wanted to be a teacher. Nonetheless, when I got to university, I was quite open-minded as to what possible career paths I could choose. I realised over the years at university that working as a researcher in a laboratory was something that I did not want to do. I found it a little difficult to think of alternative career paths since teachers would generally only talk about careers as a researcher – this is why it's very important to have a one-on-one with your tutor to get some personalised advice!
I went to a careers fair at the beginning of my second year and, although there were many research-based companies, there were also many companies from a variety of backgrounds. I came across the Teach First stall, where I was introduced to their STEM internship which involved learning about the theory of teaching and about educational inequality in the UK. Since I was interested in becoming a teacher, I applied. I received an offer and in July 2020 I took part in the internship and gained a wealth of knowledge and skills I knew would help me in becoming a teacher. The internship definitely put me on the right track towards becoming a teacher.
However, once I jo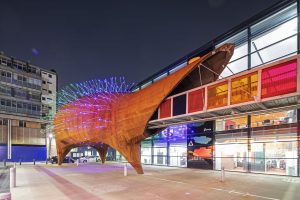 ined Centre of the Cell (as part of my third-year placement project) I was introduced to a whole range of different career paths. During my time here I've worked on a range of projects such as the YMS  virtual book club, work experience – and this blog series! Whilst working here, I became interested in careers such as science/health communication and marketing. I've always been quite a creative person, so finding a career path where I could utilise that was quite exciting. This is why gaining as much work experience as you can is very important – you will figure out what you don't like and you what you do like. Note: having a placement which counts towards your biomedical degree is quite unusual – it all depends on what your university offers in the course. However, you could apply for a BSc with a placement year which means that you take a whole year out to do a work placement. If your course specifically does not have placements, then you will need to be especially proactive in finding your own placements and work experience over the holidays.
My next steps…
Now that I'm in my final year everything is moving quite fast! My time here at Centre of the Cell finishes at the beginning of February, and after that I'm back to online lectures and assessments. Luckily this year is all coursework and no exams! Whilst at Centre of Cell, I have been applying to various graduate schemes. These schemes are specifically designed for those who have just graduated where they train you at an entry-level, and there is usually a cohort of graduates they take on for the scheme. I've applied to a wide variety of graduate schemes – some associated with health communication, some with marketing and one teaching scheme. If I get accepted onto a graduate scheme, then I should start working in September 2021. There are also companies which do not have graduate schemes, but general entry-level roles which I have also been applying to.
How to make the most of your time at university:
Here are a few things you can do to really make your time at university an experience to remember – some of these things I wish I did when I started 3 years ago!
If you're new to the area, take some time to explore it
Join as many societies as you can – this is a great way to pursue your hobby, try something new and meet new people
Become a student representative for your class – you will act as a liaison between students and teachers. You will formally discuss with teachers any issues with the course raised by your peers. You will also become a trusted member of your class and get to know pretty much everyone!
Expand your knowledge – guest speakers often come to universities to discuss ground-breaking research and other fascinating topics. By attending these talks, you can learn about something new or even deepen your knowledge of your field of study.
Work on your CV – engaging with different opportunities that come your way, or even creating opportunities for yourself, will help build your CV. This might include internships, tutoring and taking on leadership roles in societies.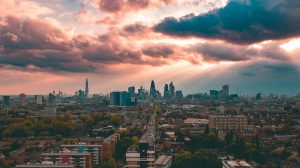 That's the end!
I hope you enjoyed reading this blog series and have learned things which may encourage you to apply for a biomedical degree or help you prepare for your course!